By: Taylor Huang '23
After over a year-long pause on many of its programs, Syracuse Abroad provided students with the opportunity to study abroad in a variety of locales this summer, including London, England; Florence, Italy; and Madrid, Spain. Technology played a key role in Syracuse Abroad's decision to reopen its centers overseas.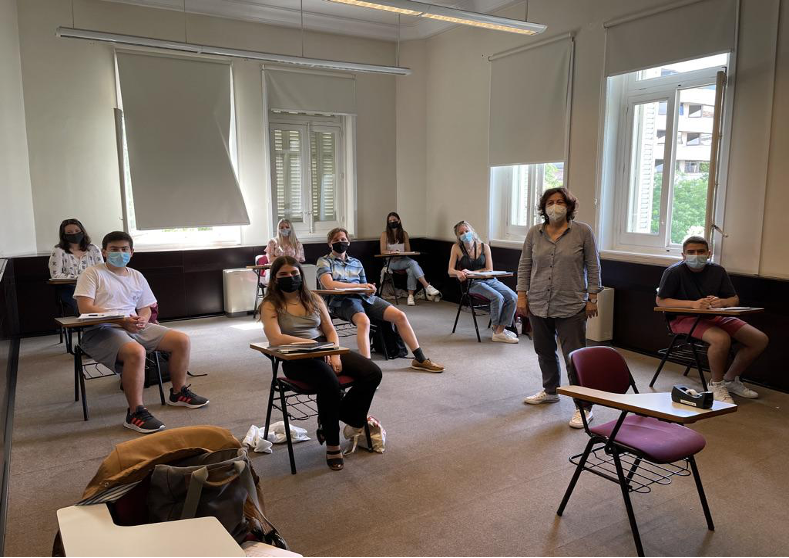 Approximately 150 students participated in Syracuse Abroad programs this summer, according to Ashley Alessandrini, communications manager for Syracuse Abroad. Along with being able to explore a new city for the summer, students also got to enjoy the benefits of reduced crowds in normally packed tourist locations. Students were able to also have some of the same social experiences abroad, including field trips. This allowed students to connect with others within their program.
During summer semesters at Syracuse University's London Center, many students opt to take an internship, which were available both virtually and in-person this summer.
"For my internship at Marulin Tea Company, I used technology to create content for their social media accounts to increase brand awareness," said Addie Christopher '23, a student majoring in advertising in the S.I. Newhouse School of Public Communications, about her internship in London this summer.
Technology also was essential in the classroom. Faculty members' and students' experience using virtual learning materials in previous semesters enabled them to skillfully navigate through hybrid-style instruction as needed.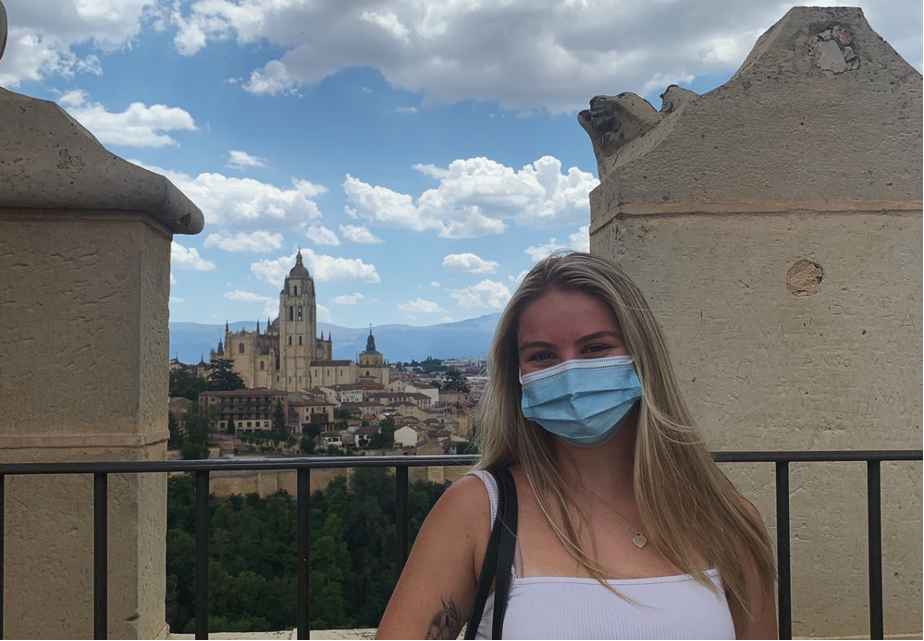 "I felt pretty prepared to do anything I needed to do online because of the last two semesters," said Katie Marcy, a junior studying Information Management & Technology, with minors in public communications and engineering and computer science management. Marcy chose to study abroad in Florence, Italy, this summer, as she wanted to experience life in a normally busy city during the summer months. "We had focus groups for different interests that started out online as well. Technology isn't too different here in terms of the classroom. We were lucky to be in an eight-person class so we were able to be in-person the whole time."
While this summer's abroad experience was different from the past, students still enjoyed the benefits of experiencing a new culture while studying in a new country.
"I had always imagined myself doing a semester abroad, but since COVID happened, I decided I didn't really want to leave campus for a full semester since things haven't been normal at 'Cuse in a while," said Hannah Fox '23, a neuroscience and speech therapy student. "On a whim, I decided to do the Madrid summer program for the month of June. I'm so glad I did!"
As more programs open for Fall 2021 and beyond, the skillful integration of in-person and online components will continue to shape the abroad experience to ensure safe, enjoyable and life-changing experiences for Orange students.