By: Gillian Follett, '22
The MakerSpace is a true hidden gem on the Syracuse University campus—so hidden that you might not have heard of it! Tucked away in the Kimmel Computer Lab, the MakerSpace is a collaborative space where students, faculty and staff at Syracuse University and SUNY-ESF can create fun, inventive projects using a variety of specialized machines.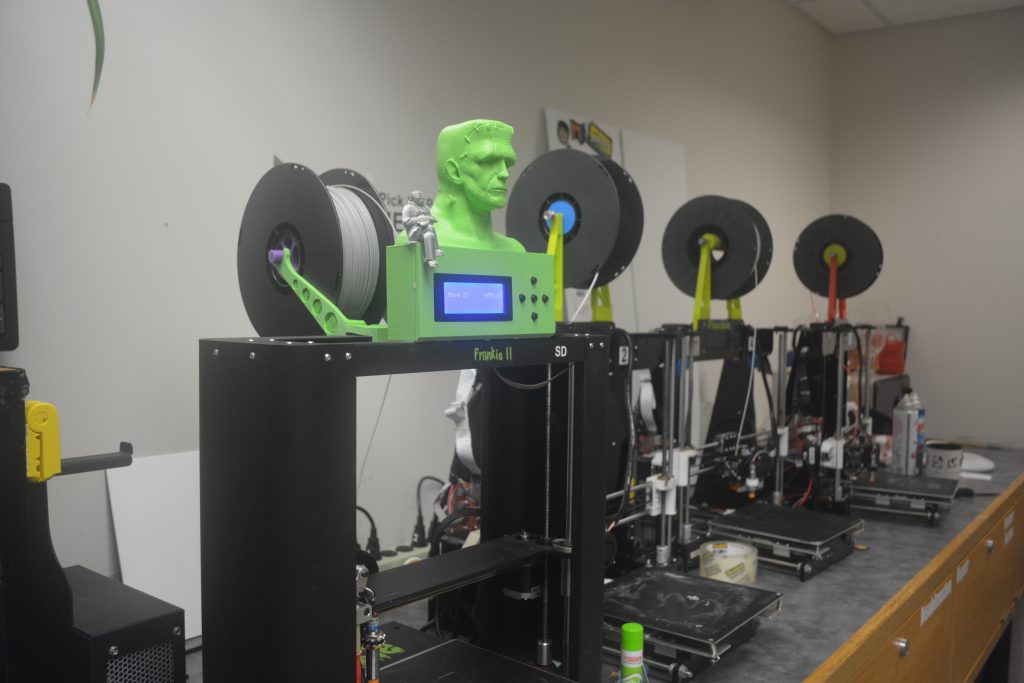 The MakerSpace offers a wide range of equipment to help members of the University community develop almost any project they can envision. Hosting several types of 3D printers, a laser engraver, an embroidery machine and vinyl cutting and dye sublimation machines that can create stickers or t-shirts—among several other machines—the MakerSpace is the central innovation and creation hub on campus. This space is perfect for people from any academic background, from artists studying architecture or illustration to budding engineers or computer scientists.
Zack Fine, a junior studying economics and supply chain management, discovered the MakerSpace at the very beginning of his freshman year and has worked as a technician in the space ever since. He fell in love with the MakerSpace during his first visit and encourages others to explore the space for themselves and try out some of the machines.
Fine's deep fondness for the MakerSpace and the innovative opportunities it offers shone through as he gave a tour of some of the MakerSpace equipment on the ITS Instagram.
"It's an amazing place on campus that a lot of people don't know about," he said. "We really want to get the word out and get people in. There's all sorts of awesome stuff you can do here."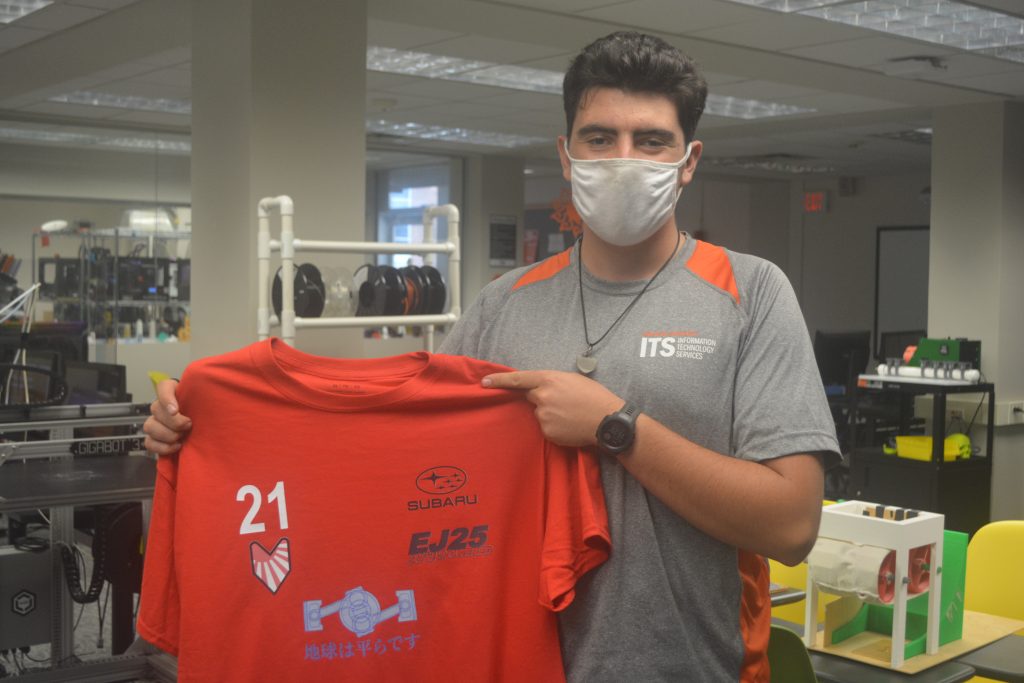 Several Makers—people in the University community who utilize the MakerSpace as an outlet for their creativity and ingenuity—have developed impressive projects featured on the MakerSpace website. For example, Yudaisy Salomón Sargentón, an administrative assistant for the Physics Department, used one of the MakerSpace's 3D printers to craft a chess set for her son. Former architecture student Oma Kassim, '15, employed the laser engraver machine to transfer illustrations she made onto glassware.
Stop by the MakerSpace to check out the wide range of high-tech equipment available to you throughout your time at Syracuse University! If you're nervous about trying out a new machine, one of the space's friendly technicians like Fine will be happy to assist you.
The MakerSpace is open from 10 a.m. to 6 p.m. on weekdays and is closed on weekends. You don't need to make a reservation — just walk in and start creating the project you've been envisioning!