Table of Contents
---
About ITS
Information Technology Services (ITS) at Syracuse University makes technology services and resources available to members of the SU community. From networks and Internet connections to productivity software and technical support, you'll find advice, tips, and how-to information here.
New Students
ITS is devoted to making sure you feel technologically successful as you start your journey with Syracuse University. Please visit our New Students page for everything you need to do with your technology before and during your stay on campus.
New Faculty and Staff
Congratulations on your new job at SU! ITS provides faculty and staff with a variety of support options, including online support information, phone support, and walk-in services in the ITS Service Center. Please visit the Faculty & Staff page and checkout our New Employee Orientation Handout for a complete list of the resources available for Faculty and Staff.
Stay in Touch with ITS!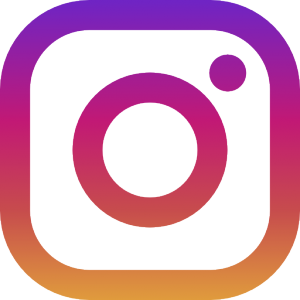 su_its
---
Getting Help
Getting help with your technology is easy! ITS provides a multitude of support options detailed on our Getting Help! page.
ITS also provides phone, email, and walk-in support 7 days a week (Location and Hours). No time to call or stop by? Don't hesitate to simply fill out a help request.
Answers: Technical Knowledge Base
Answers (answers.syr.edu) is a self-help repository used by ITS and community members throughout campus to create how-to documentation, collaborate or simply to share important information.
---
Getting Connected
ITS provides several different wired and wireless networks on campus, each designed for particular users and purposes.
Wireless Networks
Guest Wireless Instructions - For parents, visiting scholars, etc.
Connecting to AirOrange X - For active faculty, staff, and student computers, phones, and tablets.
Gadgets & Games (Residence halls only) - For active students to connect their internet connected TVs, streaming devices, and gaming systems. No configuration necessary.
Wired Networks
ResNet Instructions - Our wired network located throughout campus. No configuration necessary in residence halls. Valid NetID and password required on campus.
Other Devices and SU's Networks
---
ITS Services and Locations
ITS provides a variety of services for students, faculty, staff, alumni, and more. A full list of services can be found on the Services Home page.
Educational Technology
Online Learning Services (OLS) provides leadership and support in the appropriate use of technology for teaching, learning, and research. A full list of resources and contact information can be found on the OLS website.
ITS Campus Locations
---
Managing Your Campus Accounts
NetID and Password Management
Your NetID and password make up your primary login credentials. Manage your NetID password, including initial activation, password management or remediation, etc., on our self-serv page located at netid.syr.edu. Note that you are required to update your password on a yearly basis.
Email Account Management
You can manage your Syracuse University email account at sumail.syr.edu. More information, including links to device configuration assistance, can be found on the Email at Syracuse University home page.
Two-Factor Authentication
Two-factor authentication is enabled for all faculty, staff and students accessing Office 365 applications. Be sure to get all the details on our Microsoft Two-Factor Authentication (2FA) home page. We recommend using the Microsoft Authenticator App when possible.
Already configured? Manage or update your two-factor method on the Two-factor Authentication Management Page.
When do my resources (email, office apps, etc.) go away?
Resource access is based on your status at the university. Be aware of your resource access after graduations, retirement, or resignation.
---
Have Questions? Get answers.
The ITS Service Center, located at 1-227 CST in the Life Sciences Complex, offers IT related support to student, faculty, staff, and more 7 days a week. Support is available in-person or by voice, email and chat. Additionally, do not hesitate to submit a help request right here on our website.